From  Here  To  Eternity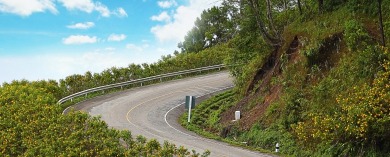 For thus saith the high and lofty One that inhabiteth eternity,
whose name is Holy;
Yesterday is gone, today is going, but tomorrow has opportunities.  Following are the Biblical details of THE WORD OF THE KINGDOM, of which the vast, vast majority of "Christians" have never heard the whole story.
Why is that?  It is because our pet wolves don't know or care.  It is because we don't study our Bibles so we can discern between good preachers (shepherds who feed the flock – Acts 20:28, I Peter 5:2) and bad preachers (wolves who eat the flock and serve their own belly – Romans 16:18, Jeremiah 23:2).
Look at it this way – you have been given spiritual life so you can understand the answers to the upcoming judgment so you will be approved by Jesus Christ to rule and reign with him.  This will start out very soon on earth for a thousand years and then explode out into a new universe.  It will then continually explode in an unimaginable geometric progression that can make you rule and reign over multiple universes eventually.

Isaiah 9:7

Of the increase of his government and peace
there shall be no end, ……
Don't underestimate eternity and don't underestimate God's ability to create universes in six days or less.  Obviously, it will be the kingdom that has always been planned by God.  You are living at a time that is up against the beginning of these explosions.

Think about the "power" that some men on earth have lusted for.  It isn't even a mere pittance of what your hope is.  As God says:
Isaiah 40:17

All nations before him are as nothing;
and they are counted to him less than nothing, and vanity.

Less than nothing means you had it and then had to give it up.  I dare say there is not one world ruler today who has the slightest notion that he could be more powerful in his afterlife than he is in his current position.  So he/she does almost nothing else besides rule and reign now in a world with no hope of peace until the Prince of Peace comes back and righteously shoves them to the side.
| | |
| --- | --- |
| For unto us a child is born, unto us a son is given: and the government shall be upon his shoulder: and his name shall be called Wonderful, Counsellor, The mighty God, The everlasting Father,  | The Prince of Peace. |
And, ruling and reigning in the future will not be a continual array of impossible human resource problems.  It will be a continually exciting quest to please God with perfect, sinless humans obeying your every creative thought to the T.
And, you think the current creation is magnificent, you just wait!

But as it is written,
Eye hath not seen, nor ear heard,
neither have entered into the heart of man,
the things which God hath prepared for them that love him.
Here is the absolutely correct Biblical chronology of future events from now to eternity (pretty bold statement there, sir - I would bet my life on it):
   T I M E L I N E   
Rapture (in the clouds)
Judgment Seat of Christ (in heaven)
Tribulation (on earth)
Great Tribulation (on earth)
Marriage of the Lamb (in heaven at the end of the Great Tribulation)
Second Coming of Christ to earth (aka Armageddon)
Millennial Reign of Christ (on earth)
Defeat of Satan (on earth)
New Heavens and Earth (everywhere)
Great White Throne Judgment (in space)

Eternity (centered on the new earth, extending outward forever and ever)
Photos courtesy of freedigitalphotos.net and pixabay.com