Baptism


Therefore if any man be in Christ, he is a new creature:
old things are passed away;
behold, all things are become new.
If you got baptized by water immersion today, it should do two things.  One is it would show others that you are a believer and have already been saved.  Two is it would get you completely wet, like taking a shower with your clothes on.
Baptism is not required for salvation today.  It is simply a testimony of your belief.

It was required of Israel and proselytes of Israel from John the Baptist through Acts 28:28, but no more.  It is not the connection between man and God.  Jesus is the connection.
II Corinthians 5:18
And all things are of God,
who hath reconciled us to himself by Jesus Christ,
and hath given to us the ministry of reconciliation;
Water baptism does not impart spiritual life because it is a physical activity.
If you think you are saved because you have been baptized, you are woefully mistaken.
If you think you are saved by believing on the Lord Jesus Christ, you are absolutely correct. 
Tap  Water  Doesn't  Save


Many wolves teach that water baptism saves.

Here are their wrongly divided scriptures:
---
Mark 16:15-16
15 And he said unto them, Go ye into all the world, and preach the gospel to every creature.
16 He that believeth and is baptized shall be saved; but he that believeth not shall be damned.
This is Jesus talking to the eleven apostles after his resurrection about preaching the gospel.
Now, if I was a proponent of baptism for salvation, I would wear these verses out.  Jesus has been resurrected and is speaking to his own chosen apostles about preaching the gospel and He says that baptism is required for salvation.  But, you must remember the message of the word of the kingdom, which is the gospel Jesus is referring to.
Israel is still being offered the kingdom.  Baptism for the remission of sins, as preached by John the Baptist, is still required.  In fact, the signs for the Jew are also still in effect.
---
Mark 16:17-18
17 And these signs shall follow them that believe; In my name shall they cast out devils; they shall speak with new tongues;
18 they shall take up serpents; and if they drink any deadly thing, it shall not hurt them; they shall lay hands on the sick, and they shall recover.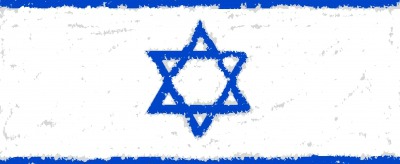 But this offer of the kingdom of heaven to Israel goes away in Acts 28:28 when Israel finally refuses to recognize their Messiah.  So these verses are strictly Jewish at that time – a Jewish king speaking with his Jewish apostles about a Jewish kingdom.  Rightly divided, they cannot possibly apply to anyone today.
---
John 3:3-6
3 Jesus answered and said unto him, Verily, verily, I say unto thee, Except a man be born again, he cannot see the kingdom of God.
4 Nicodemus saith unto him, How can a man be born when he is old? can he enter the second time into his mother's womb, and be born?
5 Jesus answered, Verily, verily, I say unto thee, Except a man be born of water and of the Spirit, he cannot enter into the kingdom of God.
6 That which is born of the flesh is flesh; and that which is born of the Spirit is spirit.
OK, you tell me.  Where is the word "baptism" in these verses without a private interpretation?
Let me ask all mothers something – was there water involved when you gave birth?  Yes there was and it is always a part of the phenomenon of childbirth.
So "born of water" means, guess what, "born of water".
And Jesus himself clarifies the meaning in verse 6 when he distinguishes flesh from spirit.  Initially, He did not even mention water.  He just added it in further explanation to help Nicodemus understand.
The word "baptism" does not appear anywhere near these verses and is a non-issue.  The new birth and the kingdom of God have nothing to do with water baptism.
---
Acts 2:36-38
36 Therefore let all the house of Israel know assuredly, that God hath made the same Jesus, whom ye have crucified, both Lord and Christ.
37 Now when they heard this, they were pricked in their heart, and said unto Peter and to the rest of the apostles, Men and brethren, what shall we do?
38 Then Peter said unto them, Repent, and be baptized every one of you in the name of Jesus Christ for the remission of sins, and ye shall receive the gift of the Holy Ghost.
Acts 2:38 is the verse that entire Gentile denominations hang their salvation hat on, especially the Church of Christ.  They are called Campbellites, so named after a dead wolf named Campbell who said "Baptism saves".  The Bible and my hymn book say "Jesus saves".
And she shall bring forth a son,
and thou shalt call his name JESUS:
for he shall save his people from their sins.
Acts 2 has nothing to do with Gentile doctrine.  Look at who was teaching – Jewish apostles (verse 1).  Look at who was being taught - Jews out of every nation under heaven dwelling in Jerusalem (verse 5) and the house of Israel (verse 36).  What was being taught?  Israel, as a nation, was being given a last chance to accept Christ as their Messiah.
In verse 37, they ask as a nation "what shall we do?"  They are told to be baptized for the remission of sins, exactly the same thing that John the Baptist told Israel to do.
Mark 1:4
John did baptize in the wilderness,
and preach the baptism of repentance for the remission of sins.
Finally, in Acts 28:28, the offer of the kingdom by accepting Christ as their Messiah is withdrawn and there is no more Jewish baptism doctrine in effect.
Acts 28:28
Be it known therefore unto you,
that the salvation of God is sent unto the Gentiles,
and that they will hear it.
Rightly divide the word of truth and be not encumbered by a belief that water baptism saves today.  Water baptism for salvation today is a myth (Ephesians 2:8-9).
---
Acts 8:35-38
35 Then Philip opened his mouth, and began at the same scripture, and preached unto him Jesus.
36 And as they went on their way, they came unto a certain water: and the eunuch said, See, here is water; what doth hinder me to be baptized?
37 And Philip said, If thou believest with all thine heart, thou mayest. And he answered and said, I believe that Jesus Christ is the Son of God.
38 And he commanded the chariot to stand still: and they went down both into the water, both Philip and the eunuch; and he baptized him.
Notice the order of things here:  first preaching, second believing, third baptizing.  The Ethiopian was saved, then baptized.  He was saved by believing before he was baptized.  He wasn't baptized for the remission of sins because he was an Ethiopian, not a Jew.
Now read these verses and skip verse 37.  It now sounds like baptism is required for salvation, doesn't it?  Guess what?  Most Bibles do not have verse 37 in them.  Or at best, there is only a footnote which casts doubt on whether the verse should be there.
Gee, who is it that messes with the minds of men to make them mess with the scriptures by subtracting words?  Right - the wily, subtil one!
He messed with a man named Origen in Egypt in the third century who created a document called Vaticanus (got that name?).  This is the foundational document for all Greek texts of all Bibles except the KJV.  (King James Bible manuscript evidence originated in Antioch, where the disciples were first called Christians - Acts 11:26).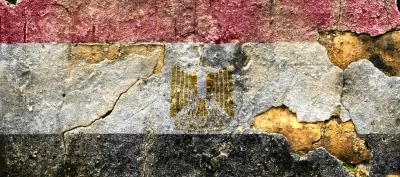 Origen of Alexandria deleted verse 37.  And there you have the origin of baptism salvation for Gentiles, truly a great mess now propagated by wolves in suits and ties or robes and funny hats.
---
Romans 6:3-4
3 Know ye not, that so many of us as were baptized into Jesus Christ were baptized into his death?
4 Therefore we are buried with him by baptism into death: that like as Christ was raised up from the dead by the glory of the Father, even so we also should walk in newness of life.
This is simply a description of the symbolic meaning of water baptism.  No form of the word "save" or "salvation" or "water" is anywhere in Romans 6.  You should get baptized by immersion in water to show that you are already dead and buried to yourself and have been raised to newness of life in Christ.
---
Paul, the author of Romans, did not even baptize as a preacher of the gospel, so it could not be required for salvation. 

I Corinthians 1:17
For Christ sent me not to baptize, but to preach the gospel:
not with wisdom of words,
lest the cross of Christ should be made of none effect.

His whole ministry was to spread the gospel and teach about the kingdom, so he would have been constantly baptizing if it was required for salvation.

There is a baptism associated with salvation today, but it is not by water and not by the hands of man.
Spiritual  Baptism
I Corinthians 12:13
For by one Spirit are we all baptized into one body,
whether we be Jews or Gentiles,
whether we be bond or free;
and have been all made to drink into one Spirit.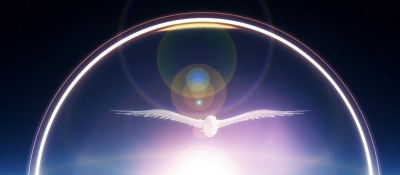 This spiritual baptism is your soul being sealed by the Holy Spirit until the day of redemption (Ephesians 1:13, 4:30).  This is also the baptism mentioned in
Galations 3:26-27
For ye are all the children of God by faith in Christ Jesus.
For as many of you as have been baptized into Christ have put on Christ.
It is spiritual, it is done by the Spirit of God, and there is no water or preacher anywhere.
Christening ?

Baptism of babies by sprinkling – I have no idea why this is practiced.  It is not scriptural; it is meaningless.  "Christening" - who made that up?
  A n o t h e r    M y t h  
It is good to dedicate your baby to the care and work of the Lord and yourself to the Godly raising of your child.  That can easily be done without water and without a wolf wearing a shirt that looks like it is on backwards or a robe from the BC era.  Ceremony or not, it is the same.
Watch out, this guy/gal uses the word "holy" a lot.  If he/she had any idea how holy God is and knew that God "hast magnified thy word above all thy name", he/she would at least have some Biblical basis for what he/she says and does.  But alas, he/she doesn't and he/she doesn't and he/she doesn't.
Photos courtesy of freedigitalphotos.net and pixabay.com