How  To  Find
A  Good  Church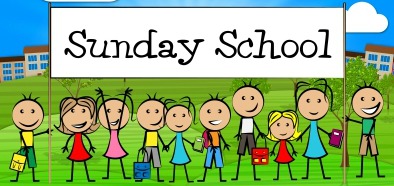 Hebrews 10:25
Not forsaking the assembling of ourselves together,
as the manner of some is;
but exhorting one another:
and so much the more,
as ye see the day approaching.
Here are most of the things you are looking for in a good church:
Sound doctrine
3-part Godhead of the Father, Son, and Holy Spirit

Salvation by the grace of God through faith in the death, burial, & resurrection of Jesus Christ, not of works; heaven for the believer, hell & lake of fire for the unbeliever

Eternal security of the believer

Pre-millennial order of events:  rapture > tribulation > second coming > millennial reign of Christ on earth > everlasting kingdom of heaven

Judgment Seat of Christ after the rapture for believers where they will be judged for the sort of their works only and given eternal rewards; Great White Throne Judgment after the millennium for unbelievers where they will be judged for their sins; two different judgments at two different times, 1,007+ years apart, they are not the same

Creation literally according to Genesis 1-2

Baptism & Lord's Supper as ordinances, not for salvation

No signs of the apostles, no sacraments
Bible
Preacher(s)
Male

Believe that the English Bible we have today is the preserved, inspired word and words of God

Preaches about the judgment seat of Christ and the everlasting kingdom on a regular basis

Is willing to meet with you for free regardless of your financial condition

May be a Greek/Hebrew student, but doesn't remind you of it

Does not wear a robe or a weird shirt or a funny hat

No fake hair, maximum $25 haircut (and a decent tip)

No manicured hands or pedicured feet unless medically necessary
Church Government
Christ as head of the church

Independent, not belonging to any larger organization

Male deacons who serve the pastor and the membership

Trustworthy finance committee, not deacons
Services
Mostly preaching

Spiritual music
Bible studies by qualified teachers




Doesn't cancel church for Super Bowl (just record it & turn off the car radio)

Sunday morning, Sunday evening, one weekday evening - if possible

Revival services, spiritual music services, and qualified guest speakers occasionally

Some kind of consistent prayer service
Search  Results
If you can find a church with all of the above, give it a long look because there is probably not another one very close to you.
You can eliminate virtually all churches that operate under a major denominational name that you are familiar with and see all over the place.  (Presbyterian, Episcopal, Assembly of God, Church of Christ, Church of God, Catholic, Lutheran, Latter Day Saints, Seventh Day Adventist, Jehovah's Witness, Church of the Nazarene, Congregational, Methodist, Unitarian, Church of Christ Scientist, Reformed Whatever, Orthodox, etc.)
| | |
| --- | --- |
| | And a hush fell over the crowd! |
These are rarely independent and almost assuredly have bad doctrine of some kind across the board.  Check their Statement of Faith and compare it to your sound doctrine.  You will be appalled at the "fair words and good speeches".
Attention:  You cannot choose a good church if you do not have sound doctrine.  Learn sound doctrine, then look for a church.
Baptist is a possibility; there are many independent Baptist churches, but some have crazy doctrines.  Many Baptist churches belong to a larger organization, which is not good.  When any church belongs to a larger organization, they are subject to the teaching and doctrines of that organization.  So you have to check out the church and the organization, especially the Southern Baptist Convention.
All churches in the Bible were independent and were better off without any kind of council. (Also stay away from the NCC – National Council of Churches – "an ecumenical consortium of Christian denominations", which means no depth of doctrinal foundation.)
Non-denominational churches have to be investigated individually.  They often fall under the heading of "charismatic" (also not good).  Do your homework.

Size of the church is immaterial compared to the above criteria.  There are small, medium, large, and extra large churches that qualify.  If you find more than one qualified church, then choose whatever works for you.
Honestly, you are probably going to wind up at the only small or medium-sized independent Baptist or non-denominational church in your area with a pastor that can preach about the judgment seat of Christ off the top of his head.  Other than that, you are dancing with the devil and his wolves.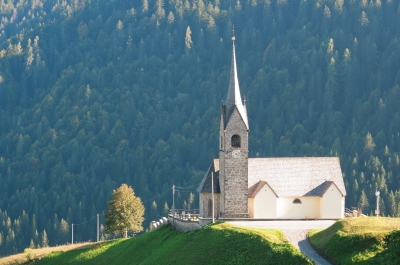 Sir, you choose the church with input from your spouse and children.  But know that you will be held responsible for the church and doctrine that you expose your family to.  Be careful and firm when you know what the right decision is.  Pray about it and the Lord will send you an answer.
Single moms are going to have to step up and make this decision on their own.  I pray God will help you before you even ask.
Now listen, a good preacher is one who firmly establishes sound doctrine in his church.  This is more important than showing up at the hospital and organizing youth parties and shaking hands after the service (all of which are good things).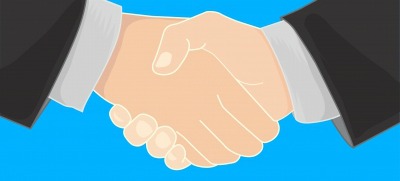 Sound doctrine from the preacher is the #1 thing you are looking for, by far, by way far.  It is the best way for you to know about eternal rewards and how to please God, along with your personal studies.  You will be amazed at how many good things happen naturally when sound doctrine prevails.
Don't think of a doctrinally sound preacher as an old fuddy-duddy.  He has a personality and is just as capable of being your friend as any other preacher, maybe more.  He really cares about your eternal happiness, not just your free ticket to get there.
I have seen billboards which say "GO TO THE CHURCH OF YOUR CHOICE".  Never go to the church of your choice.  Your choice will be the choice of your flesh.
Go to the church of God's choice.  He wants you in the right church (Hebrews 10:23-25) with the right brethren and He will help you find it.  But it ain't comin' to ya' in a dream.  You have to put some effort into it, so use your resources.
I would start with a google search and read the belief statements on all Baptist and non-denominational churches with websites.  Send questions by email; they will answer you quickly, they need members.  It will take awhile to research and there may not be a good church very close to you.  God is sometimes interested in what sacrifice you will make to know Him and his word, words, and Word.
There are many, many churches close to you where the simple plan of salvation is properly taught and you can settle for one of these.  But I can tell you from personal experience that your own depth of study will almost assuredly be directly related to the depth of study that your church pastor makes and therefore teaches and preaches about.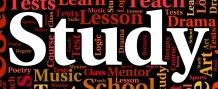 So don't settle for less and think that you are going to make up the difference on your own.  You will be very frustrated.
If you don't find a good church through websites, then start calling ones without websites.  And pray about it.  God wants you in a good church and will reward your efforts, so don't give up quickly.  The famine in the land is for hearers of the word of God, not the existence of the word of God.  
Behold, the days come, saith the Lord God,
that I will send a famine in the land,
not a famine of bread, nor a thirst for water,
but of hearing the words of the Lord:
The word of God is still not bound!

Photos courtesy of freedigitalphotos.net and pixabay.com